It doesn't matter where you spend your workday. If you're going to take the time to do a job yourself, you deserve the best materials. And you deserve the advice of someone who's stood in your shoes and tackled their own projects countless times before. Come to us and get the right material for your lumber project. The coffee's on and the advice is free.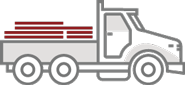 On-site Delivery
Order materials, track down a special product or get a set of trusses delivered to your job site through a single point of contact.
Design and Planning
If you're thinking about building a new deck or fence, make our store your first stop.
Reliable Advice
We don't hire part-time employees. We hire full-time builders.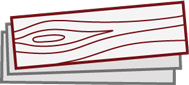 Premium Grade Lumber and Products
Every product and board you find at Chinook has been carefully chosen for its ability to deliver lasting quality.