Why You Should Plan For Your Deck In The Winter

You might be surprised to hear this, but winter, specifically January and February, is an ideal time to plan your deck project. If you want your deck to be ready to enjoy this summer, act now to make that a reality!
Here are a couple of good reasons to start now:
Contractors get booked up fast
If you wait until the spring or summer to plan your deck, all the best contractors will likely be booked until fall. Our deck experts can provide a list of recommended local contractors, so when the time comes to start the discussions, you know who you're calling for quotes and lead times.
More time to get prepared
Every decision you make impacts the project's cost and schedule. Reduce stress by planning ahead and getting help from our deck experts who have overseen hundreds of projects like yours.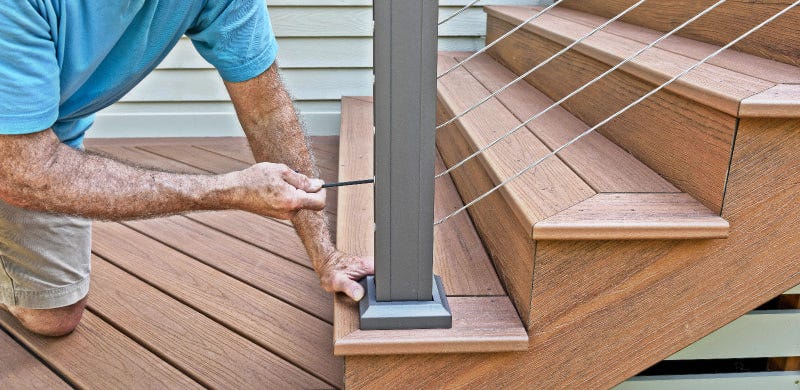 1. Materials List
Based on your design, our deck experts can give you a list of everything you'll need for your project, right down to the number of boards and fasteners. Whether you're purchasing the materials to do it yourself or hiring contractors, having a solid material list and a plan for delivery or pick up (Chinook Lumber does both!) prevents issues and trips to the store during the project.
2. Estimate
Once our deck experts helped you design your deck and develop a materials list, they'll give you an honest breakdown of all the costs to expect now, and in the future (related to maintenance).
3. Permits
Obtaining a building permit from your city or county may add weeks to the planning of your project. If you think that your project requires a building permit, contact your building department or contractor early in the planning stage.
Don't know where to start?
Our team can help with deck design, project consulting and more.
Email our deck department directly at Decks@ChinookLumber.com